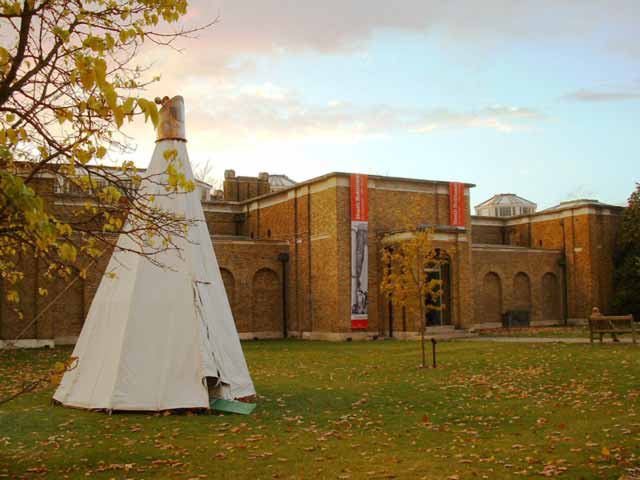 A commission by the Dulwich Picture Gallery and installed in the grounds in November 2003.


The title 'Luminarium' refers to the images which illuminated the floor, and through which visitors could walk and explore. The darkened space inside was entered via a spiral corridor created by the unique design of the structure. A very large lens in the slowly rotating turret at the top brought the view from outside into the internal space. The whole piece was self-contained and functioned continously using a solar panel for the motor to rotate the turret. Visitors descibed the experience as 'magical'.


Note:the 'Luminarium' was taken down in March 2004 and is in storage.